Sassibaby
ECO Organic Baby Bottle & Vegetable Cleanser 500ml
Sale price

RM 104.00

Regular price

RM 0.00
SGS 72 Hrs Allergy Tested
Share
Edible & Organic Multi-Purpose Household Wash

Description:
A 35% APG grade good cleaning and edible formulation. Contains organic aloe vera extract, natural lemon oil to remove grease, smell and residual pesticides efficiently. Purify your kitchen & utensils, vegetables & fruits, baby bottles & toys for a safer and healthier environment with this eco-friendly and 100% Safe Cleaner. Proudly achieving Europeon EcoCert Certification and rewarding every Mother's love for the family. 100% natural and toxic-free. Eliminating the chemical fertilizer & pesticides from your vege & fruits, giving it a sweeter taste! Eliminating germs from the toys and baby bottle too!

Suitable for: Vegetables, Fruits, Baby's Tools & Utensils, Pacifier, Baby Bottles, Plastic Toys, All surfaces.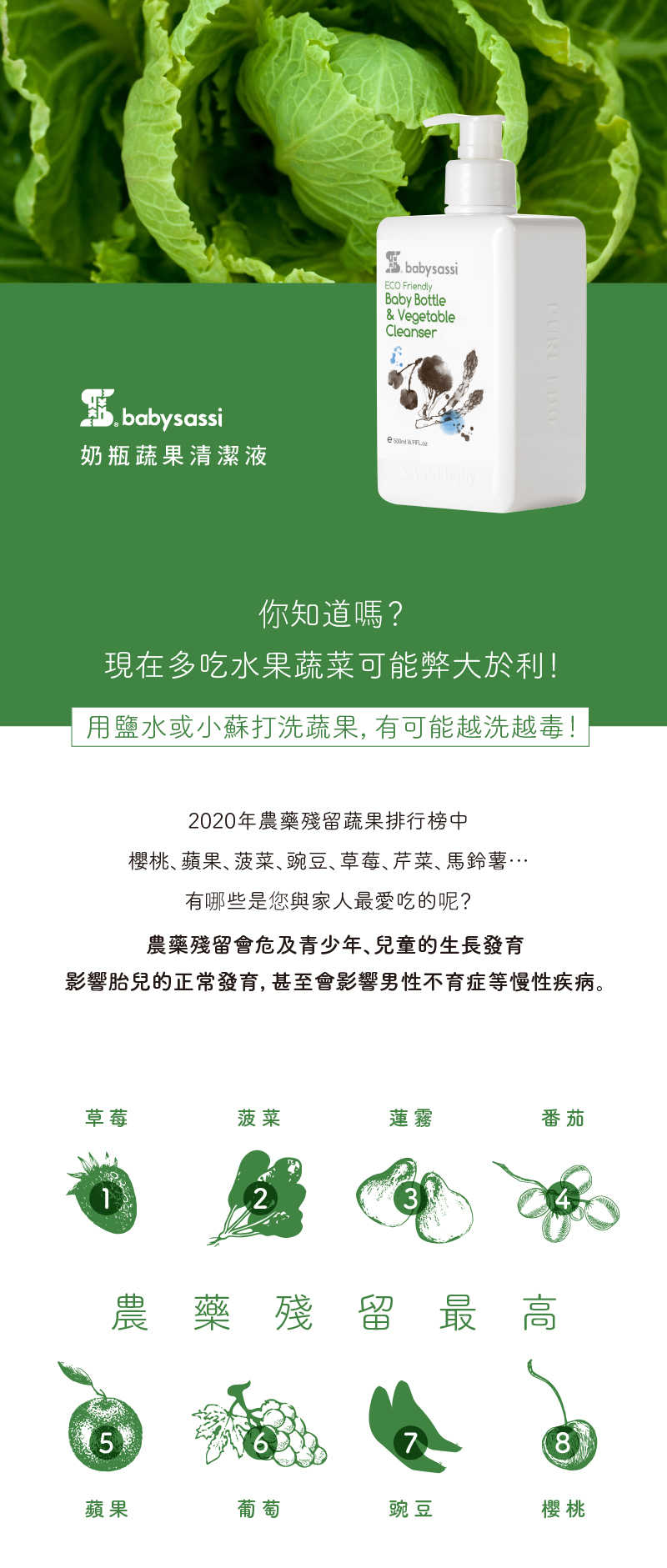 蔬菜是我們一日三餐中不可缺少的食物
那麼,您知道您吃進去多少營養跟有害物質嗎?!
-營養專家表示-
大多數的蔬菜水果有70%以上的營養價值存在於表皮
如果將皮削掉再吃就,就散失了吃蔬果的意義。

誰是寶貝-蔬果清潔液,含3大天然植萃成份
用最安全無毒的方式,簡單沖洗「食」這件事!